LatestNews
0105/2020
CHICHA San Chen San Gabriel store is re-opening on 5/1/2020
CHICHA San Chen San Gabriel store is re-opening on 5/1/2020.
To ensure customers safety, CHICHA San Chen take care of it.
With adjusted hours for Online Order and Pick-up only.
Please read as follow instruction: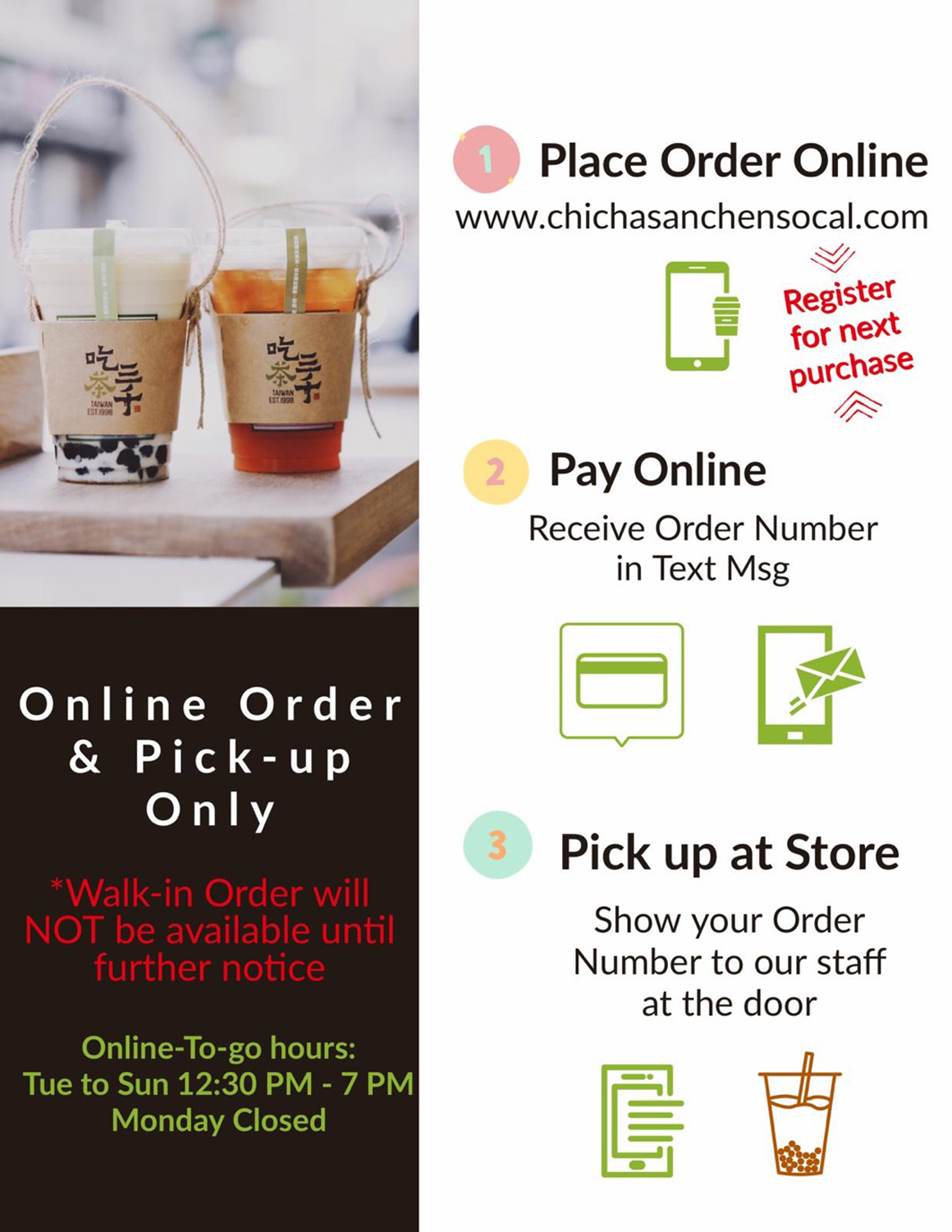 Thank you for your support as always.
Please stay healthy and safe.
Any information of walk-in order, for here. CHICHA San Chen would announce it, once it is available. Please follow us.