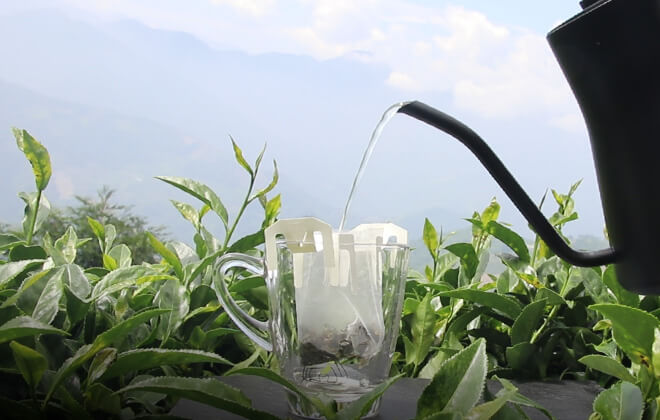 One-side Fixed-point Water Pouring: When water is poured in, the spout is kept low and water is poured into teapot along the edges at a fixed point. This type of water pouring method is suitable for quick-serve tea or tea with tiny pieces of tea leaves.
Ring-like Water Pouring: By pouring water in a clockwise or counterclockwise direction along the teapot edge, water is swirled accordingly. When filling with water, it should be matched with "spinning speed" based on the "water pouring speed". The waterspout must be thin to ensure slowly spinning. Whenever waterspout becomes thick, the spinning speed will turn quick. This water pouring method is suitable for green tea with high tenderness.
Spiral Water Pouring: Pouring is started from vessel circling around teapot edges for one time. Water is swirled and flushed. Finally, water whirl is moved back to the central position. This water pouring method is suitable for brewing black tea, green tea and white tea.